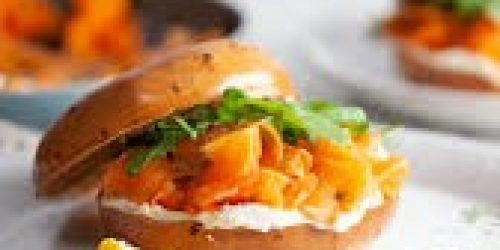 Bagels & Bibles is the name of our monthly interfaith Bible study group.   We meet at 12 Noon on a Tuesday each month.
Next meeting: Tuesday, November 2 – 12:00 Noon
English Lutheran Church – Room 106
1509 King Street, La Crosse, WI
Friends, for over two years, our interfaith Bible Study group has been delving deeply into the stories, meaning and holiness of the Jewish Scripture. We have met every month since 2019. 
Our conversations have often strayed from the study of ancient truths to current events.  It is a dynamic and fun group that constantly learns from each other.  Feel free to bring your own Bibles to the class.
We ask that you continue to wear a mask to protect yourself and others. 
We provide bagels, lox, cream cheese, juice, coffee and milk. Add-ons include onions and sliced tomatoes.
Please invite your friends who are interested in delving deeper into the Bible. We only ask that we get their names and e-mail addresses.
Please let me know if you will attend this month, so we can purchase enough food for everyone. Click here to send me an email:
We will also continue on Zoom for those members who can't or won't meet in person!
Click Here to Join on Zoom, if you can't make it in person
A password is required. Please e-mail lacrosse.rabbi@gmail.com to get the password.
Please join us. You will be glad you did!
Bagels & Bibles Schedule:
June 29
July 20
August 24
No September class due to High Holy Days
October 19
November 16
December 21