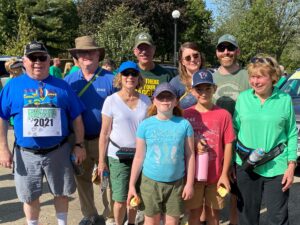 CSOA members – Thank you for participating in the 2021 Hunger Walk.  The total amount raised was over $19,000. Last year it was only $14,000. Our team – CSOA Walkers/Runners/Bikers raised $579.12!!  This is incredible, and a real mitzvah.
As you know, the past year and a half of pandemic and job displacement has put a real strain on our city's food shelves and other food supply initiatives.   Thanks for walking and also for those who contributed online.
Thank you so much for helping in this important mitzvah!