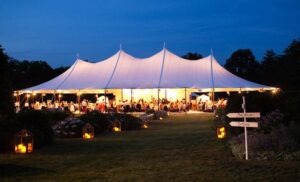 High Holidays at CSOA – THANK YOU!
Friends, thanks to all of you for making our High Holiday services a major success.  At Kol Nidre services on Wednesday evening, we had 35 worshippers, plus 15 people on our Facebook Live streaming service.
The next morning on Yom Kippur we eventually had 25 people, plus 10 online.
This high level of participation tells us that we are doing the right thing. Our community wants and needs to be together, to see each other, to share stories and to schmooze.
Our High Holidays would not have been successful without the efforts of so many people.  We are so grateful for the community service of the following members.  Thank you so much to:
Our Torah readers/leiners – Barb Nagel, Rabbi Simcha Prombaum, Ann Brice, Keren Prombaum and Sandy Perlmutter.

Those of you who carried the Torah scrolls, opened the ark, carried the Sifrei Torah in processions, and came up to the Bimah for an Aliyah.  

Michelle Hockersmith for arranging for candles, wine, shopping and preparing break-the-fast snacks (with Kristy Stokke), and other logistics to keep everything running smoothly.  
David Neuman and  Hudson Neuman for beautifying our bimah with the white Torah table cover, white ark curtains and white Torah scroll covers.  This greatly enhanced our spiritual experience.
Corine Neuman for coordinating the purchase of the gorgeous floral arrangements for both  Rosh Hashanah and Yom Kippur.  They really made our indoor and outdoor Bimahs look great!  Thanks to everyone who donated money for the flowers.  Also, thanks to Michelle Hockersmith and Jen Short, for lovingly maintaining our other shul greenery.
Steve Engber for all  the years of rebuilding our sukkah every year.
Michelle Hockersmith, who shopped for and put together all the logistics – wine, candles, matches, snacks for the Break-the-Fast, along with Kristy Stokky.
Our extremely supportive Board of Directors, under the able leadership of our President Scott Butler. Their approval of the expense for our mishkan (our outdoor canopy) led to great attendance in 5781 and 5782, which will always be remembered as the pandemic years.
David Hartman for the continuous scheduling of LCPD officers to keep us safe, both indoors and outdoors.
Richard Strauss for keeping all our systems going, especially the A/C and our air ionization system.
Roger Ziff, for trying to keep us in the black.
It was great to have Burt Altman with us both at Kol Nidre and Yom Kippur.
Maureen Freedland, for her leadership in supporting our new neighbors, the refugees from Afghanistan.
Barb Nagel, whose angelic voice led us in prayer for hours on Rosh Hashanah and Yom Kippur. Barb's spirituality and love for the liturgy really shone through as she took us on her musical journey. What a natural leader!

If I have forgotten to mention anyone, please forgive me. Forgiveness is still in the air!
Click here for the High Holy Day schedule – 5782
All Sukkot and Shabbat services will be live-streamed on Facebook Live:  Click to Join on Facebook Live
---
There will be no Kabbalat Shabbat service this Friday night
Shabbat Ha'Azinu – Morning Service on Saturday, Sept. 18 at 10:00 AM
In-person and on Facebook Live. Click to Join on Facebook Live
(If you come in person, you can enjoy our COVID-safe Kiddush snacks after services.)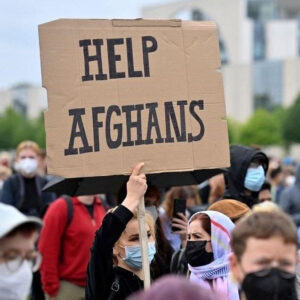 Afghan Refugee News: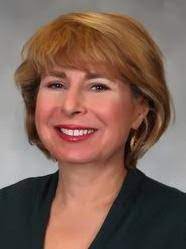 Click to Read: Maureen Freedland Visits
---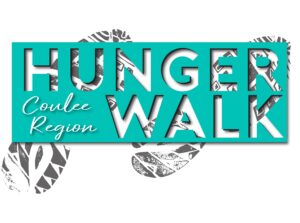 "WE WALK WITH OUR NEIGHBORS TO END HUNGER"
 Coulee Region Hunger Walk/Run/Bike In-Person and Virtual
 In-Person: Sunday, October 10, 1:30 p.m. at Myrick Park Main Shelter
 Virtual dates:  October 3-10
Your team name is CSOA Walkers/Runners/Bikers
 Please register at: couleeregionhungerwalk.org
 Proceeds to Hunger Task Force & WAFER Food Pantry, and other non-profit food agencies listed on their website: couleeregionhungerwalk.org
Pledge sheet: Call 608.385.5422 or click on: couleeregionhungerwalk.org 
or email:  couleeregionhungerwalk@gmail.com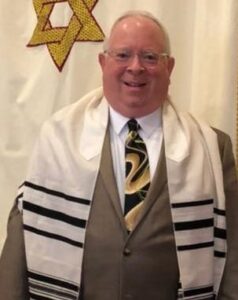 MESSAGE FROM RABBI BRIAN
Welcome to Sons of Abraham!  No matter what brings you to La Crosse, we are your Jewish home.  As your rabbi, I want our programs and services to have meaning for you and your family personally, and to help you achieve the level of spirituality you desire.  See our schedule of events below, and come worship with us!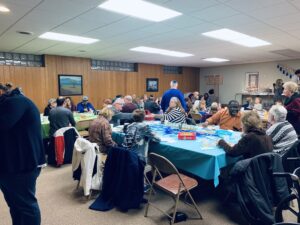 PROGRAMS
Congregation Sons of Abraham offers a full range of  activities for the Jewish community, in addition to worship services. Our religious school serves students from preschoolers to teenagers, our adult education offers several engaging courses, and our social action committee engages our members in activities that benefit the surrounding community.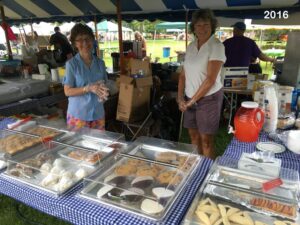 CELEBRATIONS!
Our Celebrations Committee helps to plan and host holiday celebrations, Kiddush lunches, guest speakers, musical programs and other community events, bringing our members together for fun and fellowship.