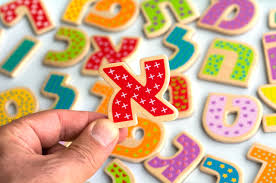 Our religious school meets on most Sundays from 10:00 AM to 10:45 (Kitah Alef), and 10:45 to 12:00 PM (Kitah Bet).
The is the link to religious school classes (you will be admitted after a short wait):
We are very excited about this school year.
Our excellent teachers Barb Nagel and Maggie Boraz have devised some wonderful methods to serve our children's Jewish educational needs, using audiovisual materials, arts and crafts, song and Torah.  They have mastered the use of Zoom to share these materials with the students, as well as manage the virtual classroom.
What are the goals of a religious education?
Goal: To help Jewish children build their Jewish identity.
To feel they are part of something big, and important, ancient as well as modern.
A tradition that goes back thousands of years, but is totally relevant to thriving in our world today.
Goal: To enhance the student's sense of self as a valuable, contributing person to the Jewish community and the community at large.
Goal: To instill moral behaviors and ethical standards established by Torah and social laws.
Goal: To motivate students to apply their Jewish knowledge to real life situations.
Our religious school curriculum for 5781 (2020-21) includes:
Jewish Prayer/Music

Jewish Holidays

Hebrew

 Shabbat

 Mitzvot

 Torah

 Israel
Feel free to contact us with any questions.