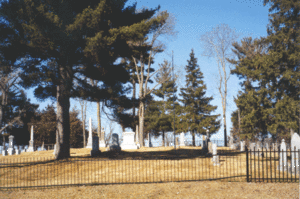 Our Jewish cemetery dates back to 1857.  There is an interesting article from the La Crosse Library on the cemetery's long history:  Click here for cemetery article. 
Our Cemetery Committee can help you with planning your family's needs.
We also have frequent visitors from out of town, and we can help you find a grave, and say the appropriate prayers at the graveside.
There is a ceremony each year (non-pandemic) on Memorial Day, to honor those buried in our cemetery who were veterans.