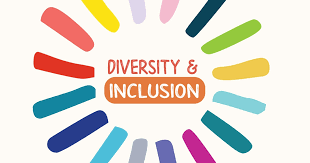 Our mission is to foster a community which welcomes, includes and celebrates the contributions of people with disabilities and their families. We recognize that the Jewish community includes people who experience the world in a variety of ways. We welcome your input to continue to make CSOA reflect the whole community.
---
Due to COVID-19, CSOA made changes to keep our members connected. On the High Holy Days and Sukkot/Sh'mini Atzeret we reached our congregation and larger community in new ways, including:
Giving the Machzor to members to use at home (you can borrow a Shabbat siddur as well – just let us know!)

Shofar blown in multiple outdoor locations throughout the month of Elul

Members offering tech support to individuals to make sure they can connect to services and programming

Technology was used to allow people to connect locally, nationally, and internationally

Services and classes have been available on Zoom since March 2020
These measures were all ways to make our community more accessible and inclusive. If you have a family member who has needs that are not addressed, please let us know.
At CSOA, we want to create a safe and open environment that accommodates all who pass through our doors. If you have special needs or concerns, read below to see what we provide to make you feel at home with us.
Fully accessible first floor:
Ramp into the building from the parking lot

​Automatic door for entrance into the building from the parking lot

All worship spaces except the Bimah

Elevator to all floors of the building

Amplified sound in the sanctuary

WiFi system for assistive device access
B'nei Mitzvah:
The B'nei Mitzvah experience at CSOA is highly personalized.  We work with each family to make sure this simcha is celebrated in a way that allows each student to reach their potential.
Hospitality:
We want to ensure everyone entering CSOA can participate in our programs and events.  If you, a family member or invited guest needs any special assistance please let us know, and we will work with you to find reasonable accommodations.