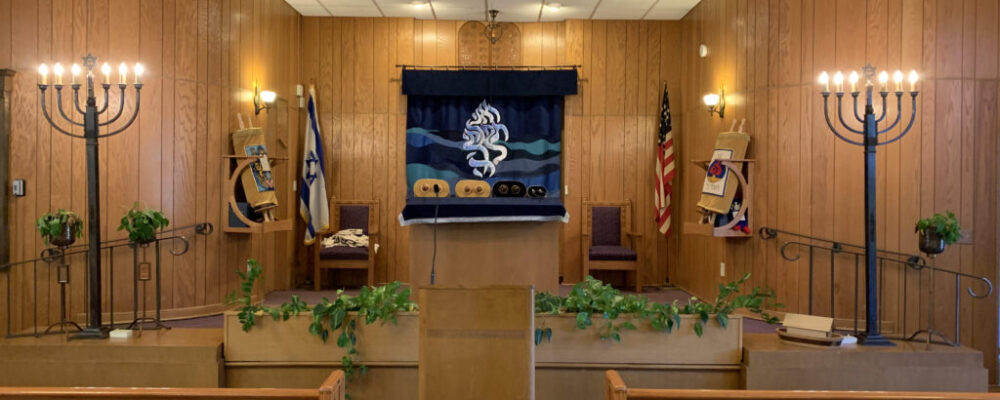 Shabbat Services
During the pandemic, we have been meeting on Zoom for Kabbalat Shabbat services on Friday evenings, and in person indoors (and Zoom) for Shacharit services on Shabbat morning.  
On Friday nights, we continue to meet only on Zoom. 7:00 PM on Fridays. Our Friday night Kabbalat Shabbat is a meaningful and spiritual musical service, presented with musical accompaniment  in both English and Hebrew.  Click Here to Join Friday Evening Service
Every Shabbat morning, however, we are now meeting in person – indoors at the shul. Our Shabbat Shacharit service is more traditional, some English, but mostly Hebrew, using the Sim Shalom siddur (prayer book).  A highlight of our Saturday service is our Torah discussion and reading.  We will continue to stream services on Zoom for those who would like to continue joining us from home.   Click Here to Join Saturday Morning Service.
Please note: when you join our Zoom service, please be patient as we admit you from the waiting room!
Shabbat Shalom!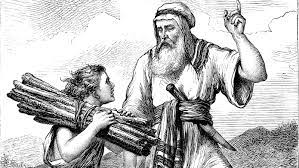 Vayera
This week's Torah portion is Vayera.  It has special meaning for Rabbi Brian, as this is the Torah portion from his own Bar Mitzvah.  It holds special meaning for us because it contains the story of the Akeidah – the binding of Isaac – a powerful and dramatic moment in Torah and the history of the Jewish people.
As we read this week's parasha, a number of questions come to mind:
Parashat Vayera Discussion Questions
1. Why does Abraham argue with God over the righteous in Sodom and Gomorrah, but not over sending Hagar and Ishmael away or the notion of using his son Isaac as an offering? Do you ever argue with God? How?
2. When Hagar and Ishmael are sent away by Abraham, why does he only give them bread and water? What would you have done in the same situation?
3. God appears to Abimelekh in a dream. Has God ever appeared to you in a dream? In what way?
4. There are many angels of God in this portion. What exactly is an angel of God? Have you ever met an angel of God? When?
Reprinted with permission from Jewish Family & Life!