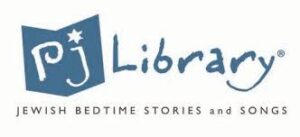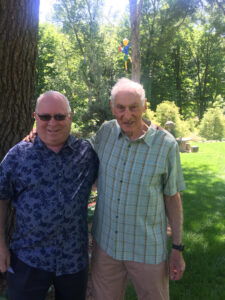 Every month, PJ LIBRARY mails free high-quality Jewish children's literature and music to many thousands of Jewish families across the world. It is a program of the Harold Grinspoon Foundation.
Families raising Jewish children ages six months to 8 years old are welcome to sign up! 
Sign up here to receive free books and music:   
                                                                                                                                                       Here is Rabbi Brian hanging out with Harold 
                                                                                                                              Grinspoon in his Massachusetts backyard in 2019!   
Click here to sign up for free books from PJ Library
Also, PJ Library is now sending out books to 9 to 12 year olds! 
Click here to sign up:     PJ Library 9-12 year olds