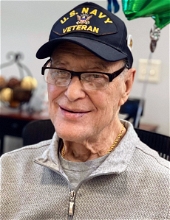 Lewis "Lew" Samuel Reingold
We offer our heartfelt condolences to the family of Lewis "Lew" Samuel Reingold on his passing Friday, April 28, 2023.
Our condolences go out to his loving wife Lesley, daughters Ilene Kernozek (Tom), La Crosse; Jodi Stangarone (Martin), St. James, N.Y.; Andria McLaughlin (Tom), Commack, N.Y.; his grandchildren Erik and Nicole Kernozek, Abby and Charlie Stangarone, Tyler and Aaron McLaughlin, his brother-in-law Michael Thomas, with whom he shared a special bond, sister-in-law Elaine Thomas and niece Erika Lefkowitz (Jason).
A graveside service will be held Monday, May 1, 2023 at 1:30 PM Congregation Sons of Abraham (Anshe Chesed) Cemetery located at the corner of Losey Boulevard and Jackson Street in La Crosse. All are welcome to attend.
The Kernozek family will host an open house at their home following the service. The address is N2045 County Road F, La Crosse WI 54601
May Lew's family find comfort from God, who comforts all mourners of Zion and Jerusalem, and may his memory be only for a blessing. Zichrono Livracha!