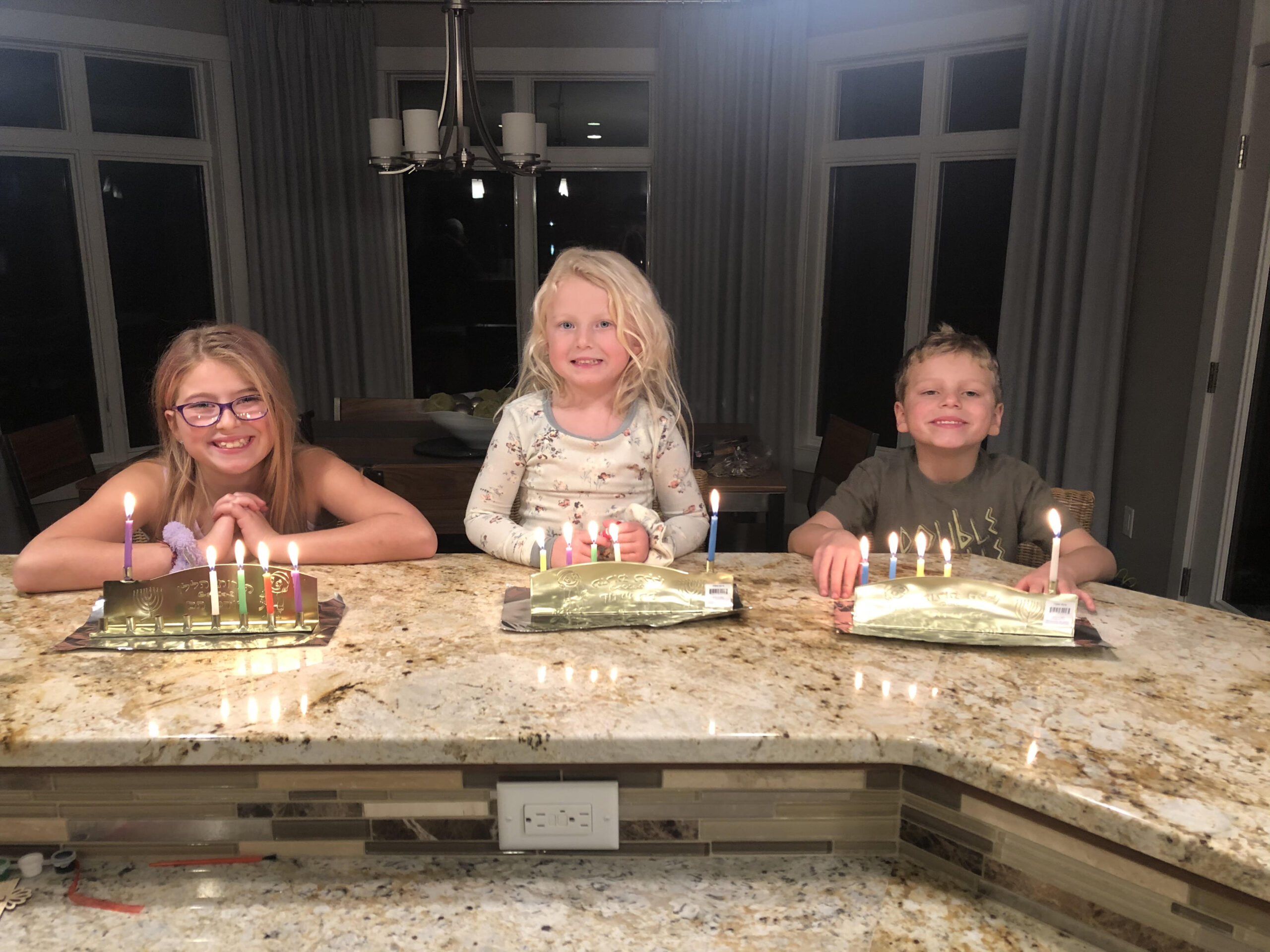 חג אורים שמח!
Happy Chanukah, everyone! 
Wow, if there was ever a season when we need some lights to chase away the darkness, this is IT.  We were so pleased to see the excellent turnout at our outdoor menorah lighting on Sunday night, December 13, the 4th night of Chanukah.  Yes, my fingers and Richard Strauss's fingers were quite numb, after playing Chanukah blessings and songs for 20 minutes in the cold.  But it was worth it!  15 kids and the same number of adults turned out for our first outdoor lighting, all with masks and social distancing. 
People remarked to me how happy they were to be able to get together with other CSOA families after being separated for so many months.
The children were especially happy to get their goody bags, containing a tin menorah, a box of candles, dreidels, puzzles and chocolate coins, and candy pop rocks. (I think some grownups also enjoyed!)  The kids rushed home to open their bags and to light. Here are Teagan, Eva and Hudson Neuman lighting their menorahs.  Yosher koach – good job, Neuman family!
This is also one of the times every year when WXOW interviews me about Chanukah.   It was a short interview, but fun:  https://wxow.com/2020/05/17/some-local-churches-hesitant-to-reopen/