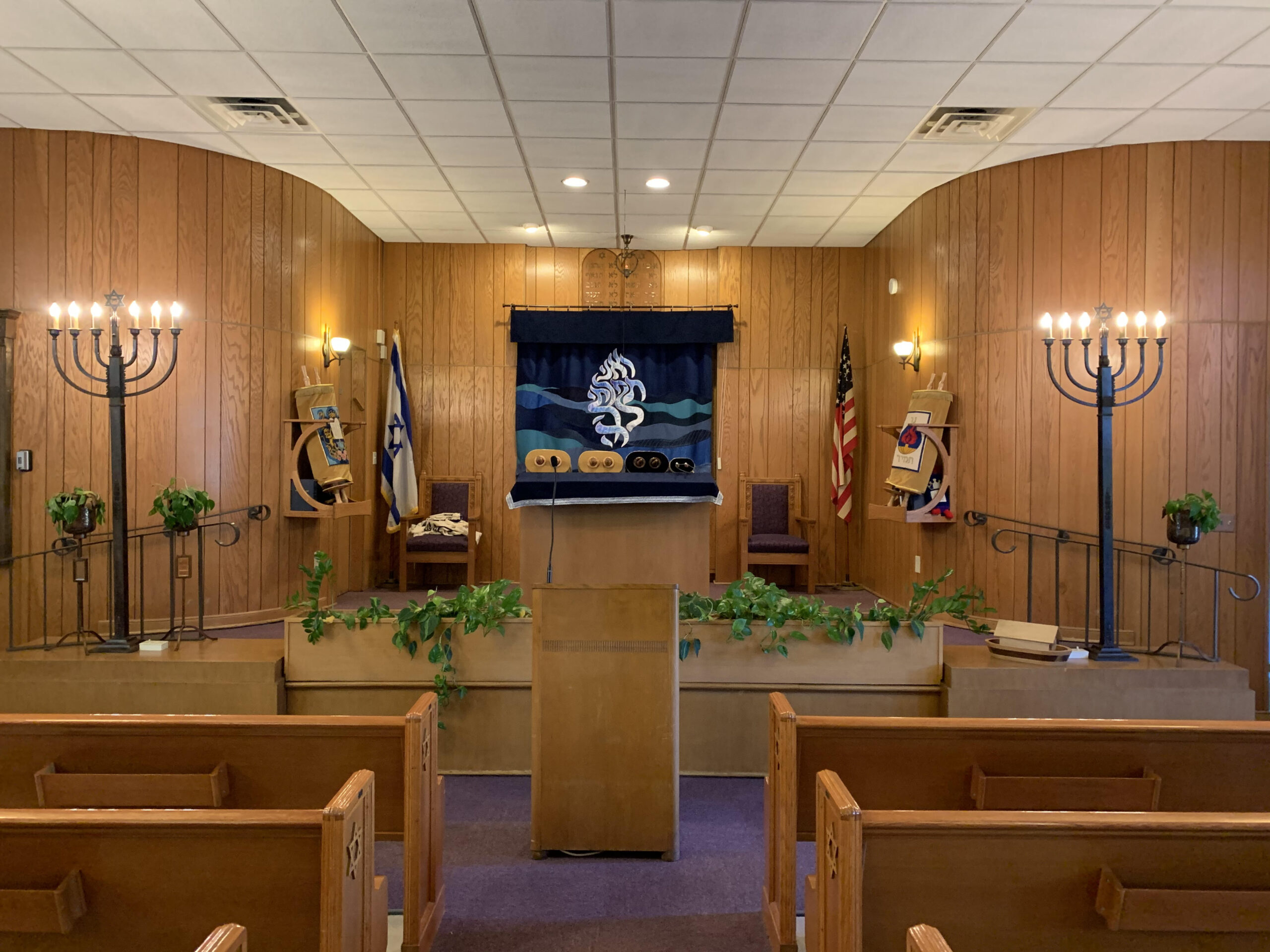 Since the pandemic began – in March 2020 – we have been meeting on Zoom for services on Friday evening (Kabbalat Shabbat) and Saturday morning (Shabbat Shacharit).  For the High Holy Days, we did have outdoor services, but with masks and wide social distancing.
Our Kabbalat Shabbat service is a lively, prayer- and song-based program, lasting under an hour.  It is accompanied by modern melodies, guitars, beautiful slides and group participation.  Kabbalat Shabbat service songs and prayers are equal amounts of Hebrew and English.
Shacharit (morning) services are more traditional, using the Conservative Sim Shalom siddur.  Although there are some English prayers, most are in Hebrew.   The Shacharit service also includes Torah and Haftarah reading, as well as discussions of the Torah portion (parasha) of the week.
Both services offer an opportunity to recite blessings for healing for those who are ill, and to say Kaddish for those loved ones we are remembering.